PAD11 Vacuum/Pressure Pump
These compact pumps adapt easily to your application. Select from a variety of models with different voltage, air flow, vacuum and pressure capabilities. Low noise and vibration for a long service life. Intermittent duty. Cased, variable speed models available.
Molded acetal pump head.
Molded neoprenerubber diaphragm and check valves.
Vacuum to 20 in. Hg; Pressure to 17.5 psi.
6 or 12 Vdc brush dc motors.
Compact — 63 x 30 x 40 mm; (PAD11.001, 002, 003)
85 x 31 x 57 mm (all others).
Cased models available with varying control options.
Download PAD11 Product Sheet (.pdf; 84KB).
Download PAD11VC Product Sheet (.pdf; 46.6KB).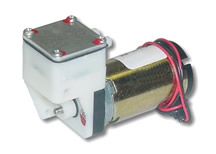 $120.00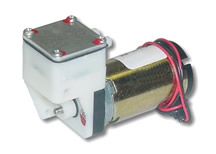 $120.00